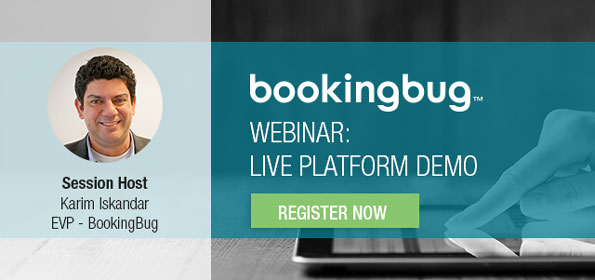 The BookingBug Live Platform Demo Webinar is a unique opportunity to see BookingBug in action. Hosted by our Executive Vice President and Head of Global Sales and Marketing, Karim Iskandar, the event promises to showcase the full range of BookingBug's features and client benefits.
In this webinar, you will learn about BookingBug's capabilities and discover the many use cases of the platform. We will also examine some of our customer's digital appointment booking deployments and customer journeys.
So whether you need a simple accelerated roll-out, or a large-scale complex deployment, BookingBug will support you every step of the way, from implementation to post-deployment and beyond, to help you deliver truly exceptional online and offline experiences to your customers.
About your Speaker
Karim has considerable International experience across EMEA, AsiaPac and North America and has been a driving force over the past two and a half years scaling BookingBug into a global brand. A consistently high performing executive with the leadership needed to increase top line revenues, expand market awareness, gain key customer adoption, and create shareholder value.
About BookingBug
BookingBug powers the real-time management of appointments and events for organisations spanning retail,financial services, telecommunications and beyond.
Our secure, enterprise-level, multichannel booking platform enables fully-customised booking experiences that transform customer engagement and increase revenue.
BookingBug is the industry's most powerful, flexible and intuitive booking engine proven to improve customer experience and loyalty as well as unlock new revenue streams, save cost and improve efficiency.
Register now and learn more about what BookingBug can do for your business.