But the online/offline relationship is increasingly complex
People have been writing about online shopping nibbling away at the revenues of offline retailers for years. Yet, as any retailer worth their salt understands, the two channels aren't exclusive. In fact more and more often shoppers are switching between the two.
At BookingBug, we work closely with the world's biggest retailers, banks and governments on projects that bridge the divide between the online and offline worlds. So we thought it was time someone got to the bottom of what was really happening.
Working with respected market research agency, Lightspeed, to poll over 2,000 consumers across in the UK and US about their habits, preferences and experiences.
What we discovered was a mixed picture of the modern shopper.
Read on for a sneak peek at the findings, or download the full report to uncover the whole picture.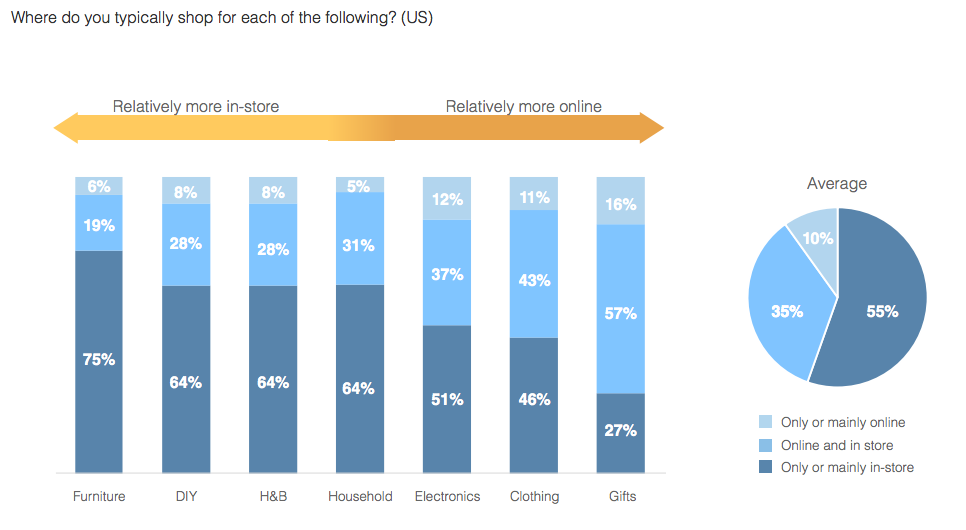 Offline retail isn't going anywhere Just over half (55%) of US shoppers, and 45% of UK shoppers, still rely mainly on stores for a range of non-grocery shopping. Despite nearly 20 years of online retail, a trip to the shops is still a key part of consumer behaviour.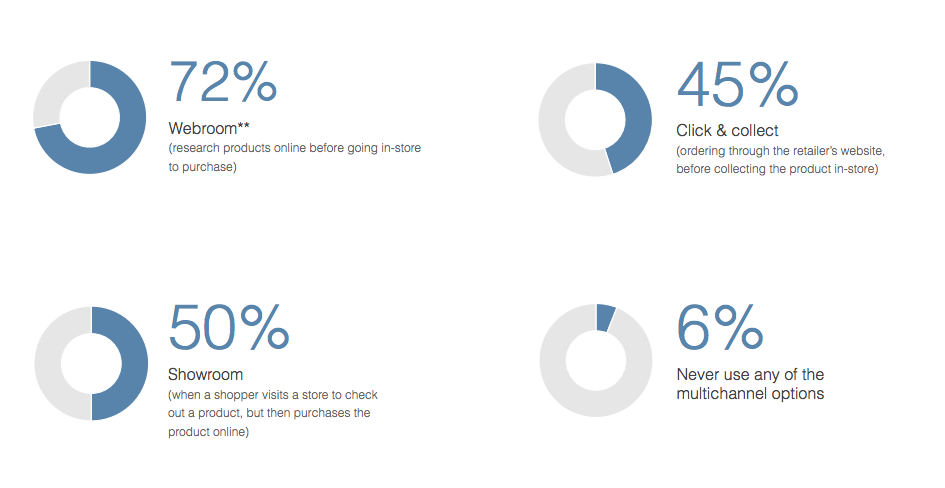 Omnichannel is now the norm Around 94% of US customers (95% of UK) now use multiple channels when shopping, leaving only a small minority sticking to a single channel. Consumers also admitted to jumping between channels when shopping, seeing the rise of an increasingly complex customer journey.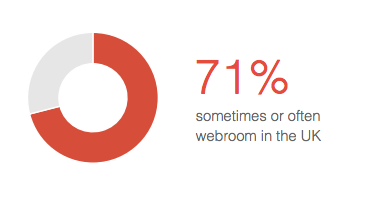 Online window shopping is here 71% of customers admitted to researching products online before buying them in store (Webrooming). On the other side of the coin, 51% say they have looked at products in stores before later buying them online (Showrooming)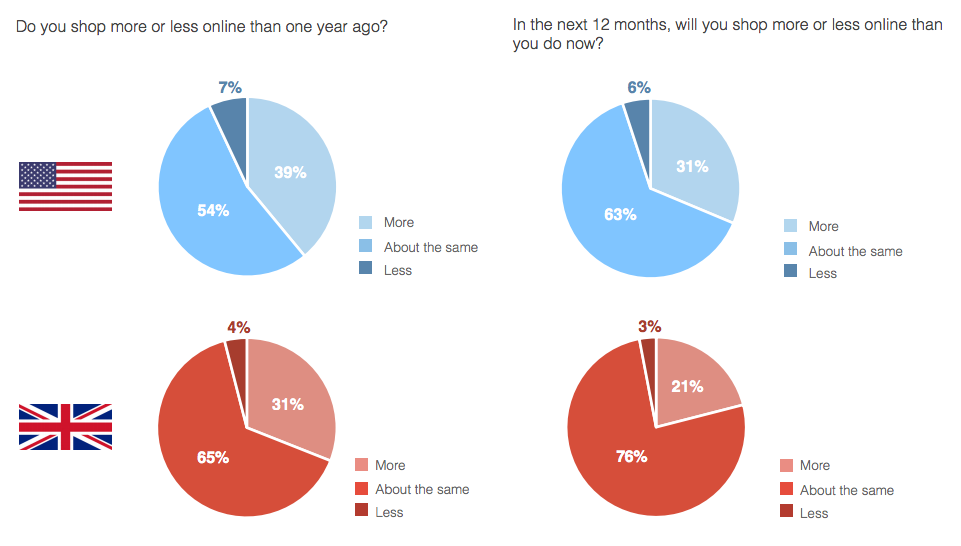 Online purchasing plateaus Around 30-40% of consumers increased online spend in the last year, but up to 76% expect it remain the same in the next 12 months. The swing between those who increased spend in the last year, but now expect more constant spend in the next year is around 10% across both territories.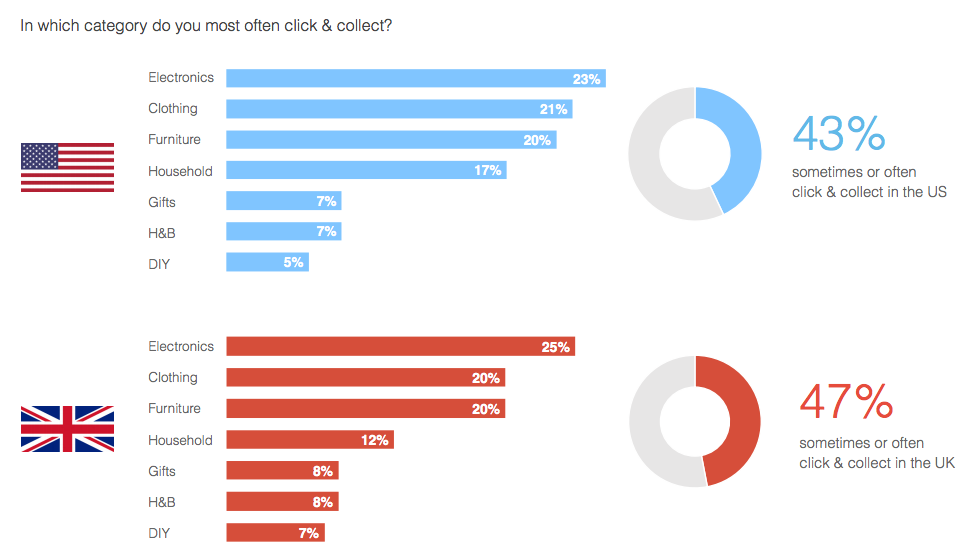 Click and collect isn't the real reason we go offline A quarter of consumers had still never tried click and collect. And only 47% of consumers claimed to sometimes or often use click and collect with electronics being the most popular category.
So what do customers want?
At the heart of all this data is one important consideration for organizations: when online is such a great part of the customer experience, what role does the store play without just becoming a costly, legacy channel?
In our experience, the most successful banks and retailers confront this head on. Stores and branches act as a venue for the most important interactions with their highest value customers.
According to our survey, 44% of consumers found stores gave them the best sense of a company they are buying from, compared to only 15% for online.
It's clear these physical locations played a key role in helping customers understand a brand's identity, as well as providing key information about products and services.
But is that alone enough to justify enormous, expensive stores with expert staff and layouts?
It's time to reconsider how we engineer the in store experience, and focus it on the customers where it really makes a difference.
Download the full research today to learn more about the complex relationship between the online and offline worlds of retail, and discover what a fully connected online to offline experience should look like in 2017 and beyond.