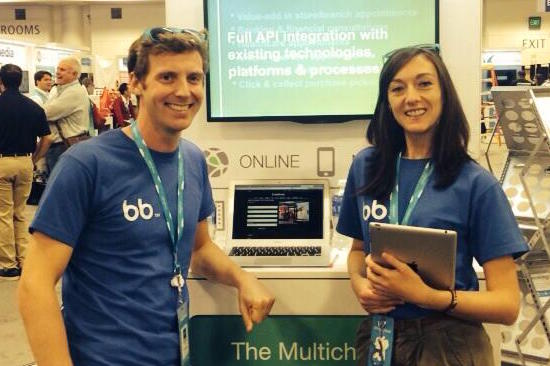 Technology is rapidly changing the way organizations across the public sector engage with the people they serve and here at BookingBug we're proud to be part of that revolution.
This week Washington DC is playing host to ACQUIRE 2016, a two-day conference and expo that aims to help government agencies create, manage and run better services for citizens. BookingBug's specialist government team will be there to join the conversation with government, military and contracting professionals from across the country. We'll be sharing our experiences and best practices around how digital appointment booking can enable excellence in citizen experience and equip government agencies to operate more efficiently.
Why meet with us at ACQUIRE? There are many ways in which BookingBug works with federal government organizations around the world, including:
Citizen Experience: BookingBug moves government scheduling for citizens into the modern era through our secure cloud-based platform, which integrates into a citizen's internet-connected devices – smartphones, tablets and computers. The citizen can provide information and documentation securely and reserve specific specialized appointments and resources, which ensure a productive and satisfying experience. The platform is appropriate for agencies with various citizen processes, such as Embassy and Consulate visa and passport fulfilment, Social Security benefits management, and Housing and Welfare validation.
Healthcare Services: BookingBug provides integrated scheduling and resource allocation capabilities to Hospitals Networks. The patient can schedule their own appointments, which are synched with internal resources such as specialist doctors, facilities and tools. This has shown to significantly increase resource utilization rates, limit canceled or lost appointments, and improve patient and employee satisfaction.
Training and Logistics Systems: BookingBug provides an integrated tool for scheduling and management training and educational systems such as University, Colleges and Military environments. For example, a unit of students can be scheduled to match internal instructors, classroom resources and exercise areas for one-on-one or group bookings.
Join us in the ACQUIRE IT Pavillion to find out more about how BookingBug could benefit your organization. We will be at booth #1206 throughout the show sharing real-life case studies and hands-on technology demonstrations.
Alternatively, you can follow us on Twitter (@BookingBug) for daily ACQUIRE 2016 news, articles and updates from the team. For more information on BookingBug's government solutions, visit us at www.bookingbug.com/government.