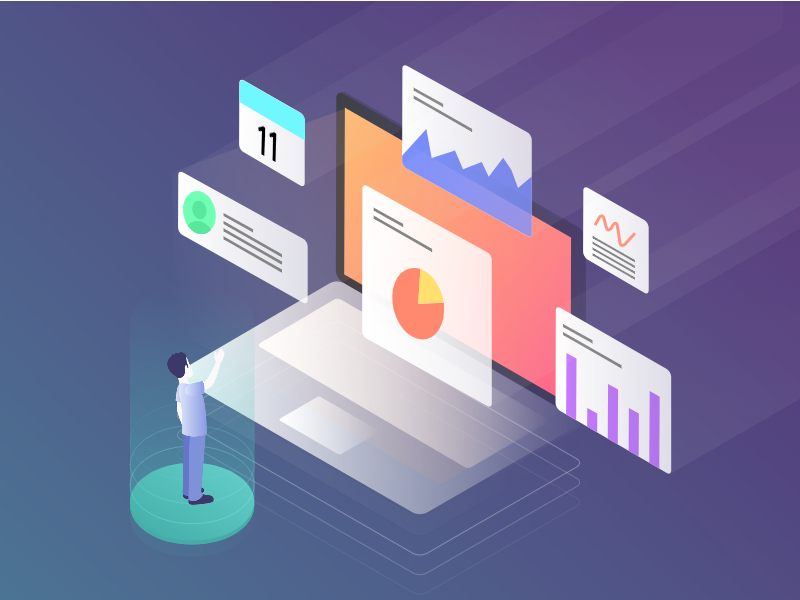 The adoption of scheduling technology and more sophisticated customer engagement processes have had profound implication on the overall customer experience. The rise of the digital consumer has disrupted industries like retail and banking with deep and sudden impact. Banks and retailers need to start servicing their customers across all channels without hurting their existing business and services whilst maximizing high-value human-to-human interactions. Those that don't tackle the gap between digital and in-person consumer interactions head-on will quickly fall behind!
Let's take a moment to set the scene. Enterprise architectures, by design, tend to consist of many systems and applications, which provide the critical services a company relies on to run its day to day business. Since these systems are the glue that runs the day to day operation, any proposed integrated solutions should be highly robust, stable, and scalable whilst supporting standards-based data transfer.
As a business manager, you must know that the components of your future systems are robust, can grow with your changing requirements and that they just deliver what you need without additional overheads.
A critical component of the successful introduction of a new technology into your business workflow is its ease of use within your existing enterprise architecture. The more seamlessly you can introduce the new integration into your daily operations and workflows and the simpler it is to use, the more people adopt it, the better the result and the higher probability a clear ROI can be achieved.
This leads us to our five steps on how to introduce a scheduling platform smoothly into your existing business workflow:
Understand the real business requirements and throw out artefacts of the existing solution that are adding no value. Document the expected savings upfront in key areas such as administration, automation, customer empowerment, brand experience. Using business analysis approaches to evaluate requirements may help separate "nice ideas" from ones with real business value.

Build the new solution in line with the requirements - but make sure the first project is what you need, not everything you might like. Digital transformation is going to be a journey to tackle the items that generate the biggest impact first, deliver them and then move onto the next. Don't get bogged down in the weeds trying to make this perfect first time. Make it good enough, and learn the lessons so the next try will be even better.

Work with the delivery teams to make sure it's going to work and get champions and testers who will make it a success from the outset. Share insights, learnings and the expected behavior upfront so expectations can be met.

Test the solution rigorously before going live. Ensure stakeholders from all facets of the business are included i.e. management, day to day users, delivery and technical teams. We don't want "sure it will be ok" type assumptions.

Launch the newly integrated solution and start listening to your teams and champions for feedback. Engage with your marketing team to ensure a fully integrated marketing campaign is delivered, once service reliability has been achieved, to drive demand. Establish the ROI you have achieved!
To find out more about how your organization can ensure success with a scheduling application download our whitepaper today.