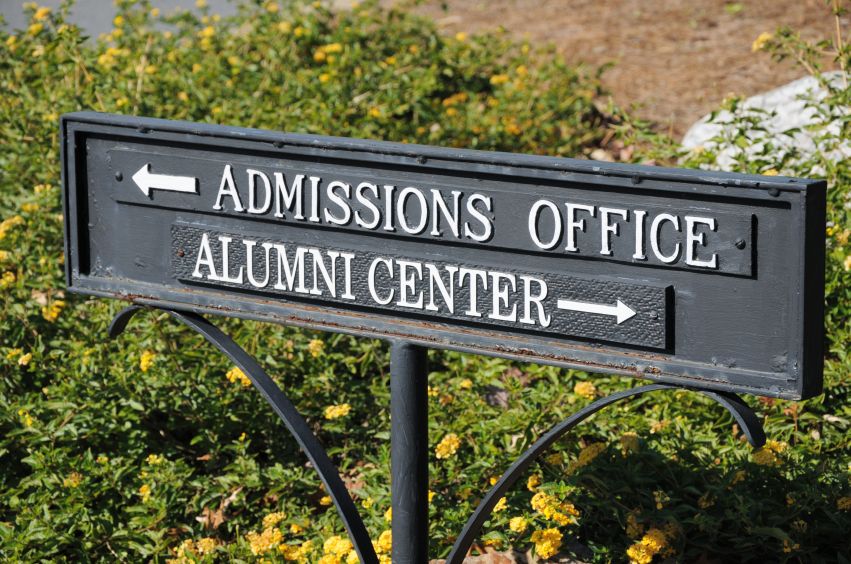 This post is the first in a blog series about the Student Life Cycle outlining why colleges should be adopting technology to better manage the entire student life cycle process; from applying and accepting to attending; to graduating to alumni giving and continuing education; and finally for some, to attend graduate school.
In 1989, a movie came out about the college application process called "How I Got Into College." The movie featured scenes of the college admissions department sitting around a conference table with huge stacks of college applications in thick paper manila folders. They decided on each folder while trying to ensure the number of admitted students would lead to a properly-sized and diverse incoming class.
Those days are long over.
While the college application process has moved from paper to digital, not all schools are as sophisticated in the process of data collection and analysis. While every school captures traditional metrics like grades, SAT/ACT scores, interview evaluations and financial aid needs – there are many other metrics to capture, share and analyze to better understand the students' needs.
Capture application activity
In this competitive world, the colleges that capture and analyze advanced application data have the greatest chance of understanding the needs of the students. This type of data measures a student's probability of enrolling: web pages visited, social media engagement, mobile app downloads and questions asked online during the process. These active students who are enthusiastically learning about the school can be measured on their level of "demonstrated interest." Students who don't actively participate before applying are called "ghost" applicants. The higher the level of demonstrated interest, the higher the probability that the student enrolls after being accepted. Truly advanced colleges are experimenting with artificial intelligence to better understand all the application activity to make even better choices who they accept and who they do not accept.
Facilitate inbound conversations
Due to the increasing importance of education and costs involved, prospective students do a tremendous amount of research to choose the right school. Today's students demand that the schools make the investigation process as seamless as possible, no matter the device that they are using to access information about the school. Websites, social media and college ranking guides deliver a tremendous amount of data. Sometimes all of this data is overwhelming for the student. Colleges must make it easy for the student to ask questions and have online and offline conversations to address their needs. We recommend implementing an online booking solution to make it easy to schedule a campus interview, campus tour or a virtual meeting.
Initiate outbound conversations
Colleges can use the data they have collected during the application process to better understand what the prospective student is looking for during their college experience. This means using the inbound data to trigger a college representative to reach out to the prospective student whether it be a dean, coach, a current student or an alumnus. The data from these "sales calls" is added to the student file for more analysis. These outbound engagements can dramatically improve the percentage of students who enroll by demonstrating the college's interest.
Ensure a diverse incoming class
Schools are very cognizant about diversity but it is often difficult to achieve. According to an admissions directors survey, 37 percent of all schools did not meet their new student enrollment goals prior to May 1st. Students want to expand their horizons with their college choice and are demanding exposure to new people and experiences. To attract a diverse student body, colleges must use data effectively to properly address the very different needs of their prospective students.
Conclusion
For a variety of factors, many colleges will close unless they increase enrollment by offering a better product. Colleges and universities that centralize their data and provide opportunities to capture as much of it as possible will help them better understand their prospective customers' needs, demonstrate their willingness to learn about these needs and increase the chance that the incoming class is sufficiently diverse.
In our next post in the blog series about the Student Life Cycle, we will look at why colleges and universities should be using advanced metrics and technology to ensure that students don't fail out or transfer.
Our digital appointment booking platform has been built to help universities and colleges connect the dots - between their staff, resources, offices and students.
In this brochure, you'll learn more about our solutions and sector-specific use cases. Read the success stories from our customers and find out how BookingBug can help you achieve truly connected student and staff experiences. Get your copy here