My uncle recently told me that when he was 7, he went to his local bank and opened his first savings account. To track his account balance, a teller named Marjorie gave him a little notebook called a passbook. Every time he went in to make a deposit or a withdraw money, he would wait until Marjorie was available. He would hand over the passbook to Marjorie and she would stamp the transaction and his new account balance in the passbook. As much as he enjoyed seeing Marjorie, it was a cumbersome process to withdraw money when my uncle wanted to purchase something. First, he would need to get the purchase approved by my grandparents. Then, he would have to request a trip to the bank. He would have to make sure the bank was open, since it was only open until 3 p.m. on weekdays. Finally, he would have to remember to bring his passbook (though sometimes Marjorie let his forgetfulness slide).
While passbooks are now extinct and banks have come a long way with implementing technology, there is still work to be done.
Here are 7 insights that can help your bank's digital transformation efforts.
1. Banks are not fully digital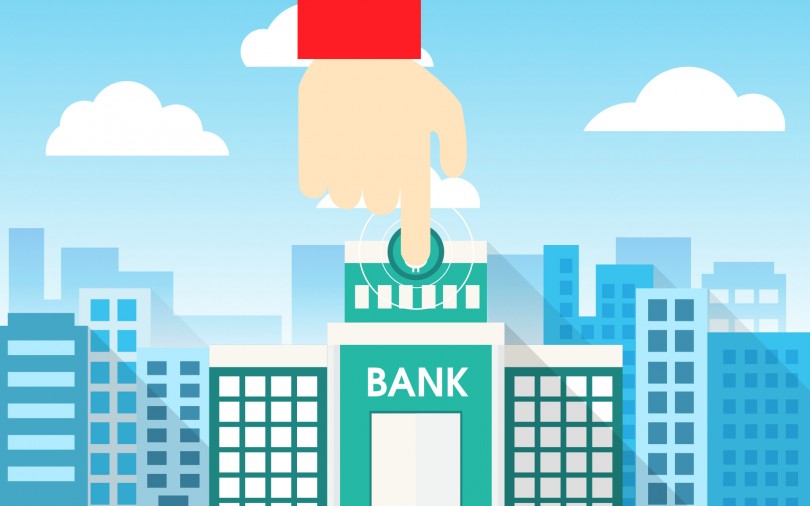 Banks have been aggressively implementing technology offerings with ATMs, online banking and mobile apps. While these organizations have made great strides, we are still not at the point where all banks provide consumers with the ability to conduct all their business digitally with a fairly easy customer experience. Research organization Avoka released a 2017 survey on digital transformation that outlined this disconnect.
Most banks have 70%‑90% abandonment rates when potential customers try to open an online account.

Only 66% of personal banking products were deemed ready for online sales.

Fewer than 25% of wealth and business banking products were found to have online applications.
---
2. Digital transformation is not just about technology
Traditional banks are trying to make improvements to become "more digital" via digital transformation efforts which are attempting to "close the gap between what digital customers already expect and what analog businesses actually deliver." Digital Transformation is not just about introducing more technology but it is also about reimaging the relationship between financial organizations and their customers. Banks now fully understand that they need to be cognizant of how they can better understand their customer rather than throwing another technological advancement at them. Advancements in big data allow your bank to better analyze your customers' activities and transactions, which enable better personalization and understanding – just like Marjorie used to deliver.
---
3. Physical banks provide a necessary service in this digital world
According to a 2016 survey from Accenture, 87% of customers will use their bank branches in the future, an increase of 4 points from their 2015 survey. Customers stated that they want human interaction when they go there. With all the online options, the following fact remains true – people still like going into bank branches. It seems counter-intuitive. Don't consumers want to be able to do all their banking digitally? Turns out, they want both. They want the convenience of online banking to monitor their accounts anytime and to have the opportunity to have an in-depth conversation with another person via a branch or via the phone when they need more information.
---
4. Financial customers are overwhelmed
With all that is at stake, people want reassurance that they are making the right financial choices. The reality is that most people are completely overwhelmed by the amount of financial choices available—whether it is investing their money or planning for retirement. For the older generation, raised on passbooks and at or near retirement, having the confidence that they are making the correct financial choices is even more difficult.
---
5. Appointment booking empowers bank branches
No one wants to wait at a bank branch. Our appointment booking solution solves two problems just about every bank has – everyone comes to the bank at the same time and not having sufficient staff to meet these crunch time visits. Our appointment booking platform is an easy win in your bank's digital transformation effort because it allows people to pick a convenient time and it allows branches to time-shift visits across the schedule. Our solution integrates traditional in-branch services seamlessly with new digital channels to provide better customer experiences, enabling both the bank and customer to get more from in-person and digital interactions.
---
6. Digital transformation is survival of fittest
Companies that are digital leaders don't just do better than the laggards – they do substantially better. A study from Harvard Business School said that the top 25% of companies on a ranking of digital capabilities posted a three-year average gross margin of 55 percent, compared to just 37 percent for the laggards. An IDC report emphasized, "One-third of the top 20 firms in industry segments will be disrupted by new competitors within five years "and that it's a matter of" transform or perish." Think about the possibility of six or seven or more of the top twenty banks in the world being disrupted within the next five years.
---
7. BookingBug customers are embracing Digital Transformation
Two of our customers are pioneering banks that are leaders in digital transformation efforts and have adopted online booking software to make it easier for customers to meet with them.
Capital One: Capital One is a financial innovator, with $35 billion in sales, over $350 billion in assets and 755 locations. The company has embraced digital transformation not as a project but rather as a company philosophy. In fact, Capital One conducts over 80,000 big data experiments every year. Many of these experiments have turned out to be successful, resulting in 87% improvement in customer retention and 83% reduction in the cost per customer acquisition over the past couple of years. Capital One uses our appointment scheduling software to make it convenient for customers to make appointments with their employees. Capital One has further innovated with their "café branches" with relaxing atmosphere unlike most typical branches.

KBC Bank Ireland: Another customer of ours in KBC Bank Ireland, a division of KBC Bank out of Belgium. KBC was just named by FT.com as one of the top 5 most digitally advanced financial institutions out of 59 banks in Europe. KBC Bank Ireland offers digital appointment booking for both their mortgages and home loan services. Earlier this month, KBC Bank Ireland launched a ground-breaking new mobile app for new customers. That allows customers to open, activate and use their bank account at any time, within just five minutes.
---
Conclusion
We know that banks that are the most successful at their digital transformational efforts will continue to gain market share. Success going forward for banks is defined as delivering the best customer experience for their customers and taking unique ways to better understand their customers. For example, some banks are trying to replicate the difficulty the older generations have with eyesight and hearing by conducting training calls with their support staff with low volume and fuzzy screens. Finding solutions that match the needs of the clients will help to usher these banks – and their customers – into the financial world of tomorrow. As a member of the older generation, my uncle still likes going to his neighborhood bank branch and he now has their mobile app. And thanks to big data insights – his bank knows how to continue providing a human touch alongside growing technology solutions.
For more information about BookingBug and Digital Transformation for Banking, please visit these links.
In our latest eBook We take a look at six ways banks across the globe are getting to grips with the digital world to improve the customer experience.